WordCamp 2019 is one of the most anticipated WordPress gathering this year – It was held in Berjaya Times Square Hotel on the 1st and 2nd of November.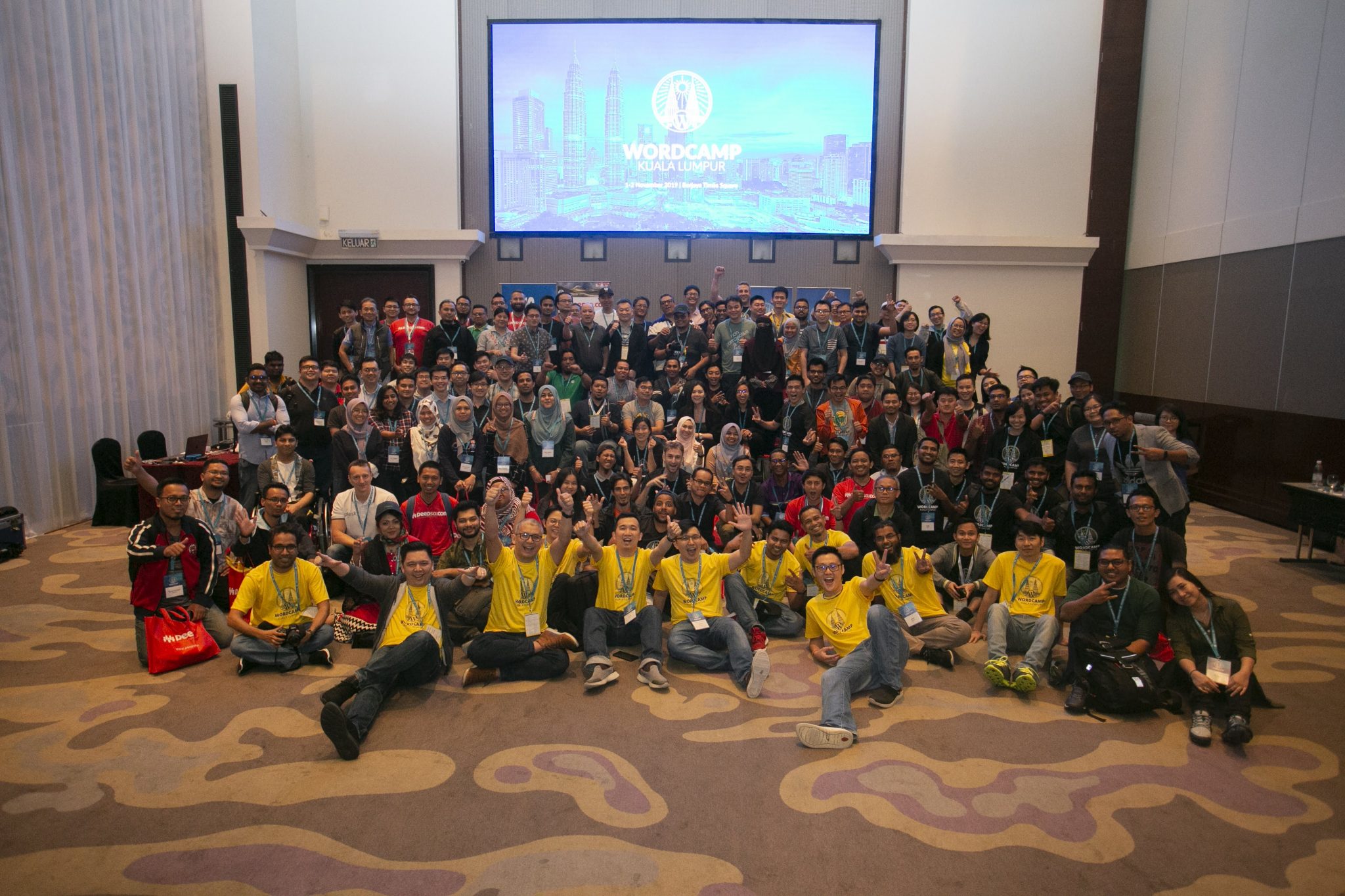 WordCamp is essentially a conference that focuses on WordPress and it is a global event that is happening in all parts of the world. Sam Suresh from MU DOT MY PLT was the lead organizer for WordCamp 2019, along with Andy Saw who is in charge of the sponsors, Vincent Wong in marketing and more. There were more than 230 attendees present with over 50% of them attending their first ever WordCamp.
WordCamp is a two-day conference that took place on November 1st and 2nd. Contributor Day was held on the 1st, it was an informal and relaxed day where you can meet, share and contribute ideas with other WordPress users. It would also give you the opportunity to contribute to WordPress. With all the important contributors within the community, you can really get down and going. 
There were also presentations and workshops led by the WordPress contributor. There were two workshop during this day and it was with Shaan Nicol title "Build a High Converting WooCommerce Store" and Ian Labao title "Working with Custom Post Types (CPT)."
This year WordCamp KL brought in some wonderful speakers from all over the world, who are experienced and an expert in WordPress. We were all very excited to learn new skills from them and incorporate it in existing and upcoming project. Some of the speakers were Matthew Knighton who was the host and also the speaker, Mayuko Moriyama from Japan, Cesar Tardaguila from Spain, Shaan Nicol, Leonardo Losoviz, etc
During the conference day, it starts at 8:00am and ends at around 5:45pm. The registration was open for one hour, from 8 until 9am which volunteers assisted to help us, like giving name tags, t- shirts and stickers to the participants. There were two tracks for the talks so participants can pick and choose which talk they want to join. 
Furthermore, a total of 17 talks were available for all the participants that came, some of the speakers title were "Create Once, Publish Everywhere with WordPress" by Leonardo Losoviz, Sanjay Willie talk "WordPress CLI in depth" and much more. Each talk was around 30 minutes and there were questions and answers session with the speaker after their talk. 
During break time the participants have time to walk around outside the hall to have a look at exhibitors booths opened by the sponsors. Coffee and tea was also provided during break time, to keep you refreshed and awake. We also made lots of new friends with similar interests in WordPress and the tech world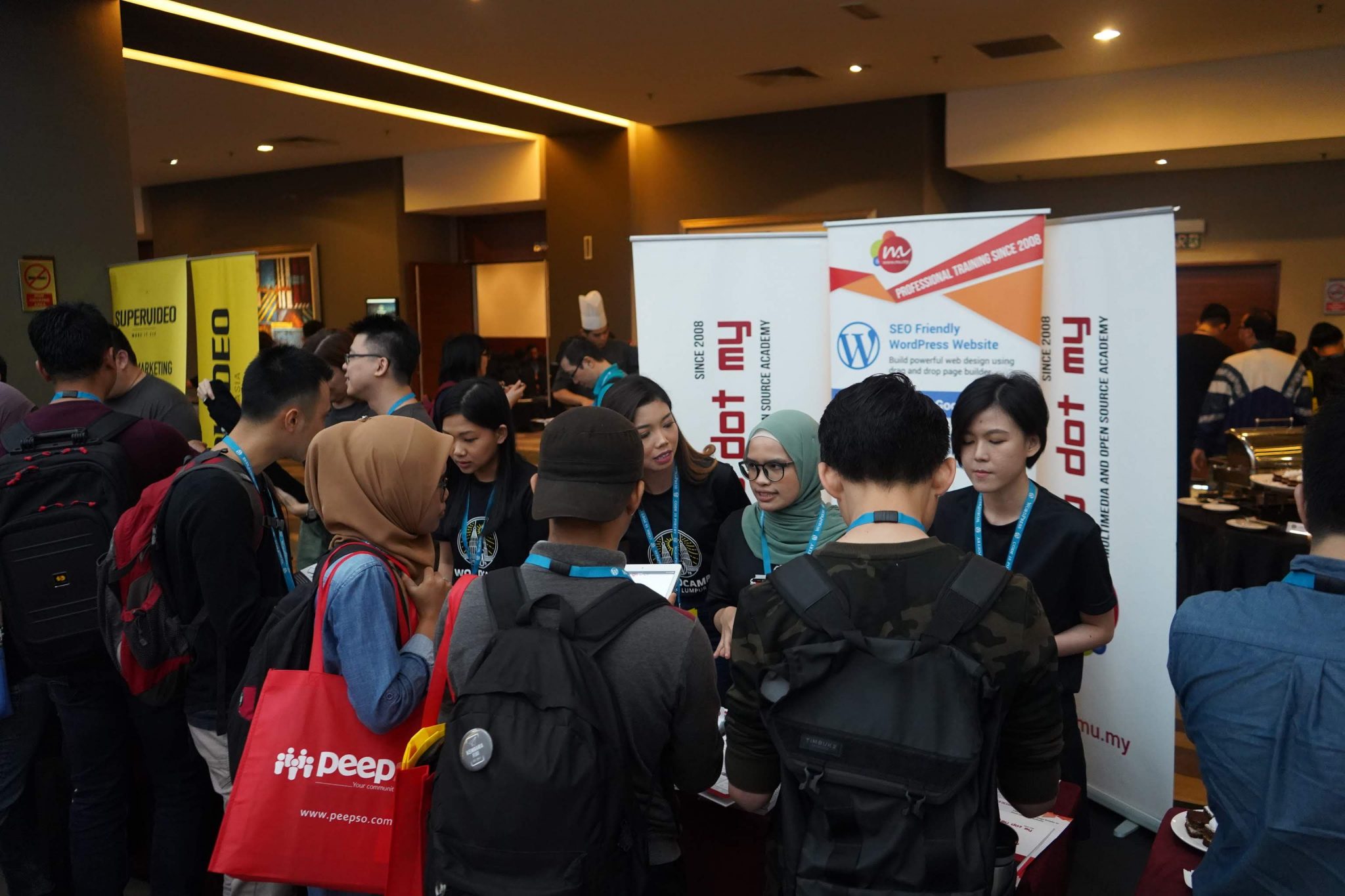 A big thank you from everyone at Exabytes, PeepSo, ServerFreak, BigDomain, MU DOT MY PLT, SuperVideo and HostScore. Without your contribution, this event would not have been a success. We also want to thank all the great speakers, organizers and volunteers who gave their all so that the participants had a good time. Lastly, we want to thank all of the participants that attend WordCamp KL this year. If you regret or didn't have a chance to come at WordCAmp KL this year, don't worry there will be WordCamp Asia located in Bangkok, Thailand on the 21st – 23rd of February. It will be set on a much bigger stage and the participants will not only be from Asia but all over the world.
Share this article to your friends: