Moodle Other Course Completion Restriction Plugin
This plugin allow to restrict access of activities and resources in your course based on other course completion.
Plugins Version: 2019050600
Released Date: 15 May 2019
Supported Version: Moodle 3.4, 3.5, 3.6, 3.7
Free Plugin
Step 1. Login as Administrator to install new plugin.
Step 2. Select Site Administration.
Step 3. Click Plugins.
Step 4. Install plugins.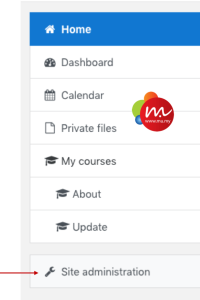 Step 5. Drag new plugin into box. Or Choose a file… Then click Install plugin from the ZIP file.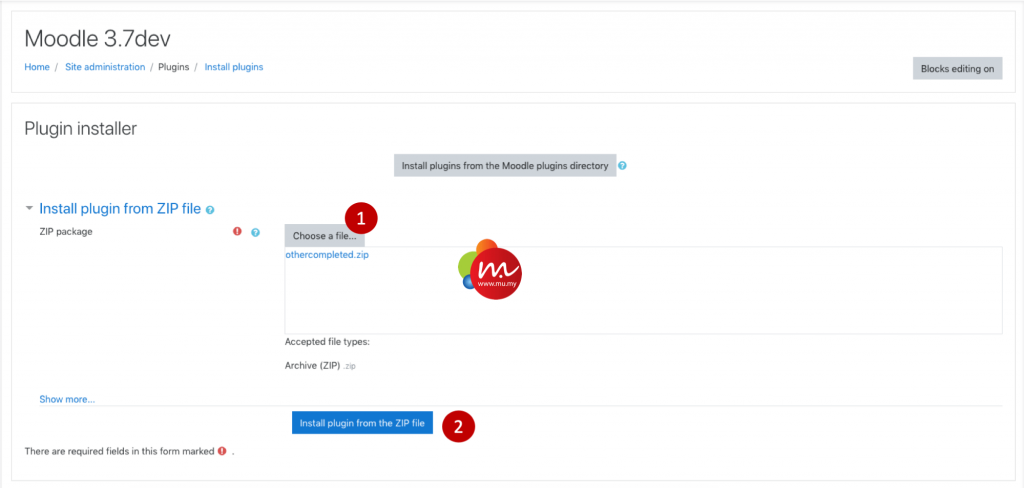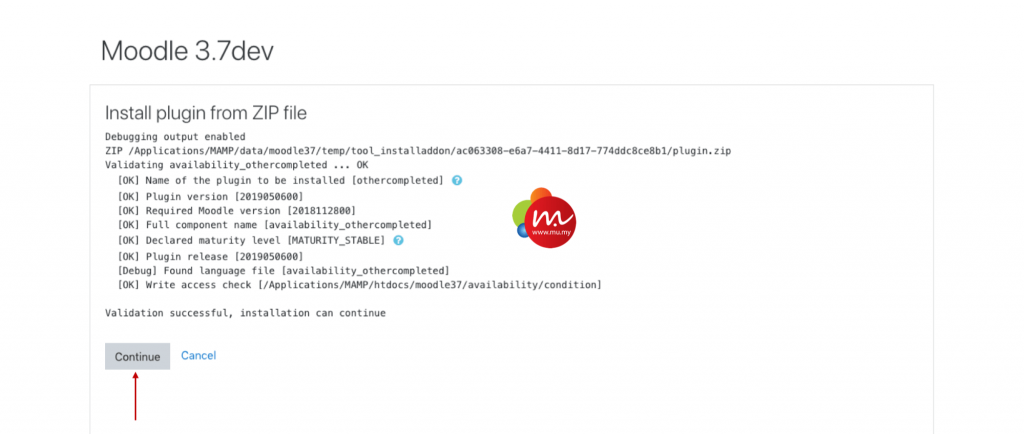 Step 6. Click Continue to next process.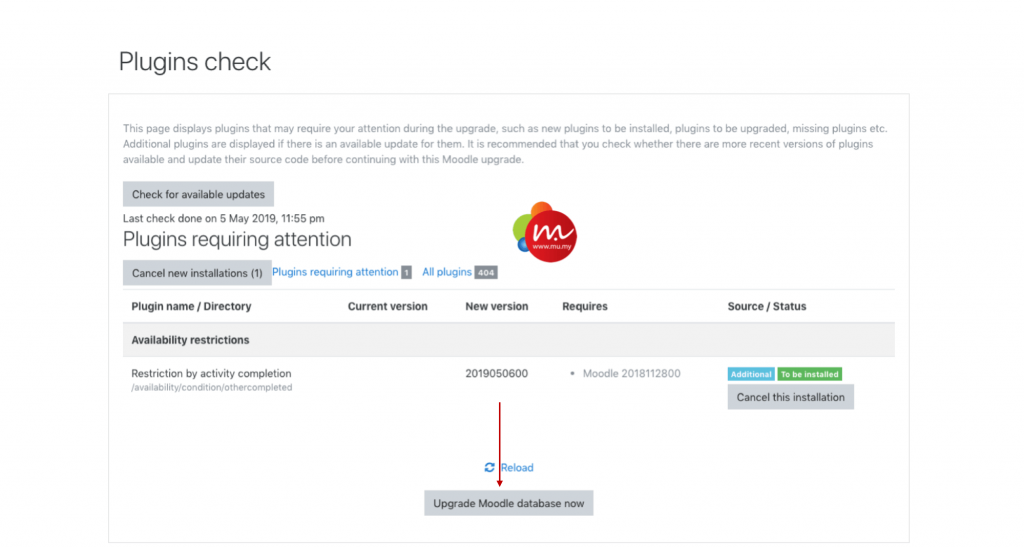 Step 7. Click Upgrade Moodle database now to next process installation.

Step 8. Installation completed and click Continue.
1. Login as Administrator.
2. Choose which course need to set restrict access.
3. Turn on Editing function.
4. Select Edit. Then choose Edit settings.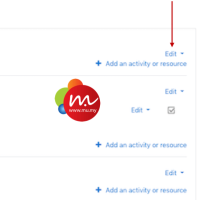 5. Go to Restrict access section, click Add restriction.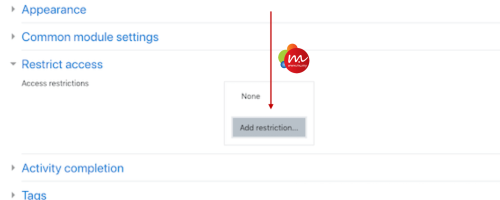 6. Choose Other course completion.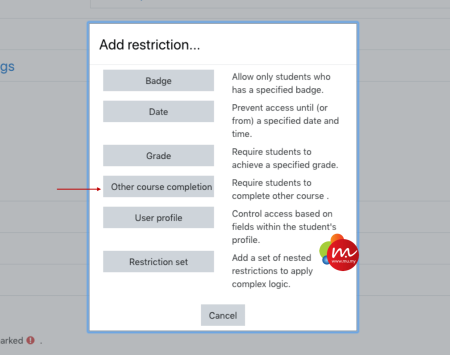 7. Select which course need to complete.

8. Select list course from list given.

9. After select restriction click Save and return to course or Save and display to save new restrict access setup.

10. After completed setting up, the Restriction setup will display.