The e-LATiH competition, hosted by HRD Corporation under the Ministry of Human Resources Malaysia, was won by MU DOT MY PLT. The award ceremony was held on August 17, 2022, at the HRD Corp headquarters in Kuala Lumpur.
For its online learning platform, e-LATiH, the Human Resource Development Corporation (HRD Corp) has announced a new competition to provide skills training content. The competition aims to promote the long-term development of more active courses, in additional languages, for e-LATiH, with a focus on producing skills development and technical material in Bahasa Melayu, Mandarin, and Tamil.
Under the professional submission category, MU DOT MY PLT entered a self-learning video module that lasted over an hour and included evaluation and supplemental learning materials. Due to MU DOT MY PLT's reputation for producing high-quality training modules and its extensive library of different training modules, MU DOT MY PLT was able to participate in the event. Among numerous reputable firms, MU DOT MY PLT ultimately finished in the Top 5 of the e-LATiH Competition 2021.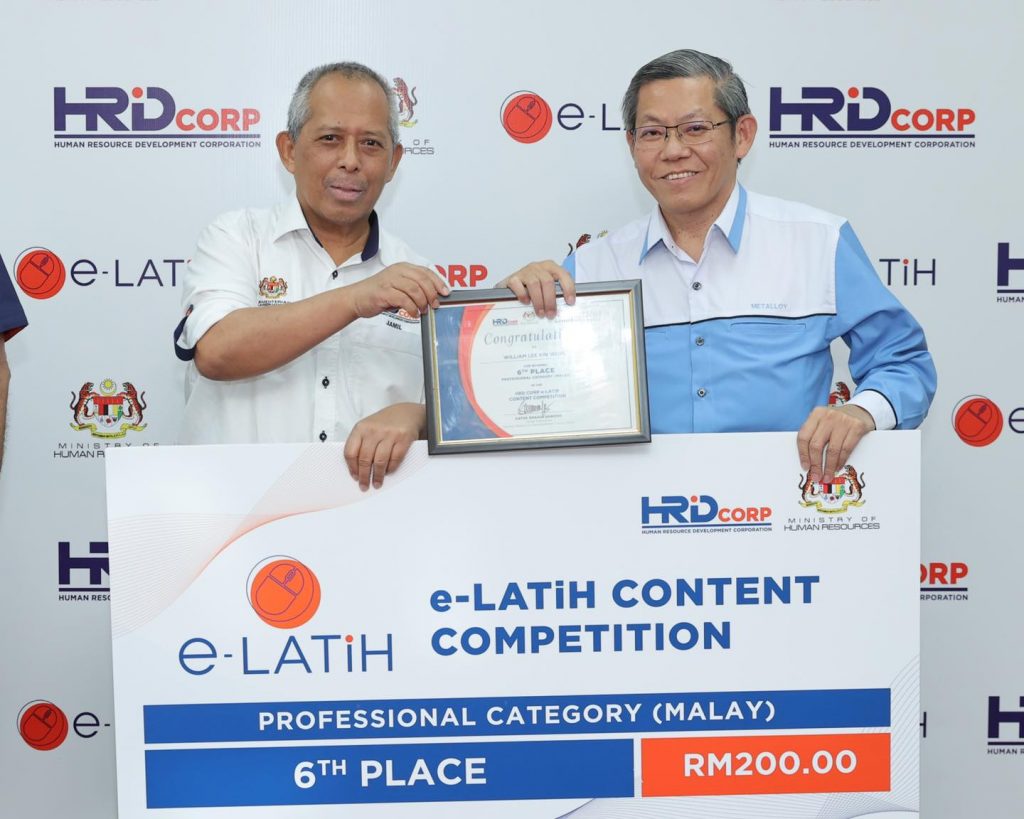 Other Award winners from e-LATiH eLearning Content Award