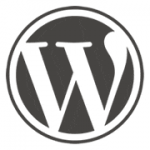 Recently, MU DOT MY PLT hosted Final WordPress Meetup Kuala Lumpur for 2016. The event was held on 10th December 2016 at the Computer Lab MU DOT MY PLT, SubangJaya.


Those who attended the WordPress Meetup Kuala Lumpur in 2016 are local WordPress developers, designers, and publishers together to share knowledge and experience, and to meet with WordPress users around Malaysia and abroad. WordPress Meetup is open to all who love WordPress.


WordPress Meetup for this time is the last meetup for 2016 and WordPress Meetup for 2017 is expected to be held in February 2017.
WordPress Meetup is suitable for all. If you want to explore WordPress, using it as a Blog, CMS or as a platform, you are very welcome to join.


At the end of the WordPress Meetup Kuala Lumpur 2016, the participants were very excited and happy to be able to share knowledge and experiences with other WordPress users.