Google Analytics is a platform to get all data about your websites. I bet you will go nuts while looking at your Google Analytics since it collects a lot of data! 
Custom dashboard exists for you to quickly visualize your data. Let's dive a bit deeper in using Google Analytics custom dashboard to help you understand more about what is happening on your site.
Click 

  then you have 3 option which is 'Blank Canvas', 'Starter Dashboard' and 'Import from Gallery' as below:

As a newbie in Google Analytics, we recommend you to choose 

'Import from Gallery' will brings you to this page: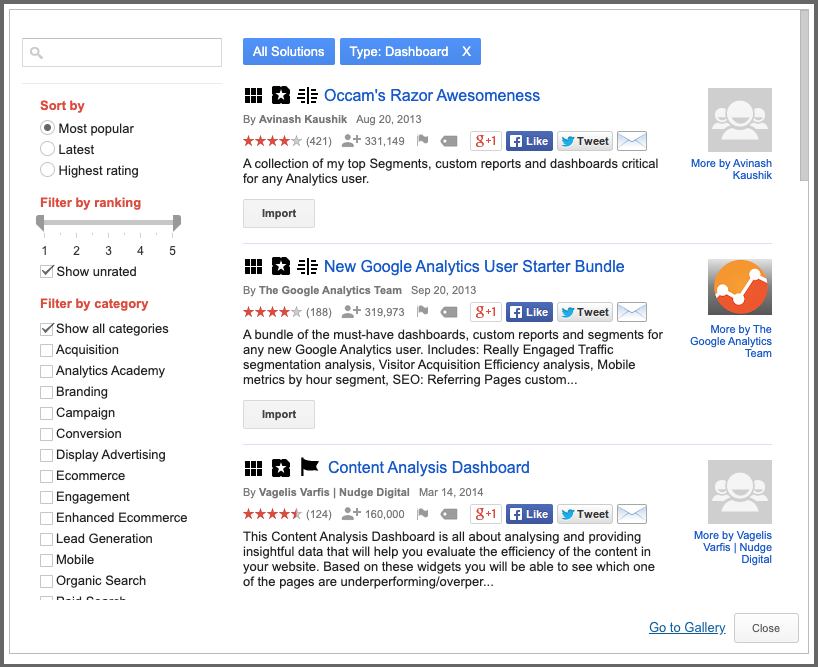 Search your category at the top, left.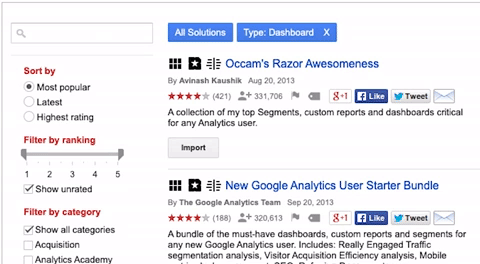 This page contains pre-made dashboard from Google Community based on your searched category. Once you have chosen your preferred dashboard, click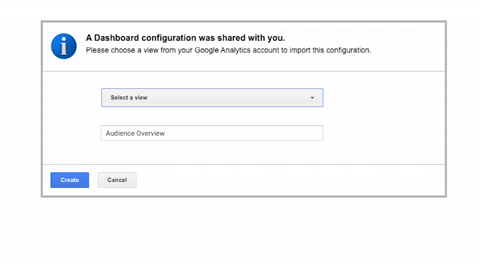 On this page, choose your view 

 then click

Your dashboard is ready! Now you can start customizing your dashboard as you wish.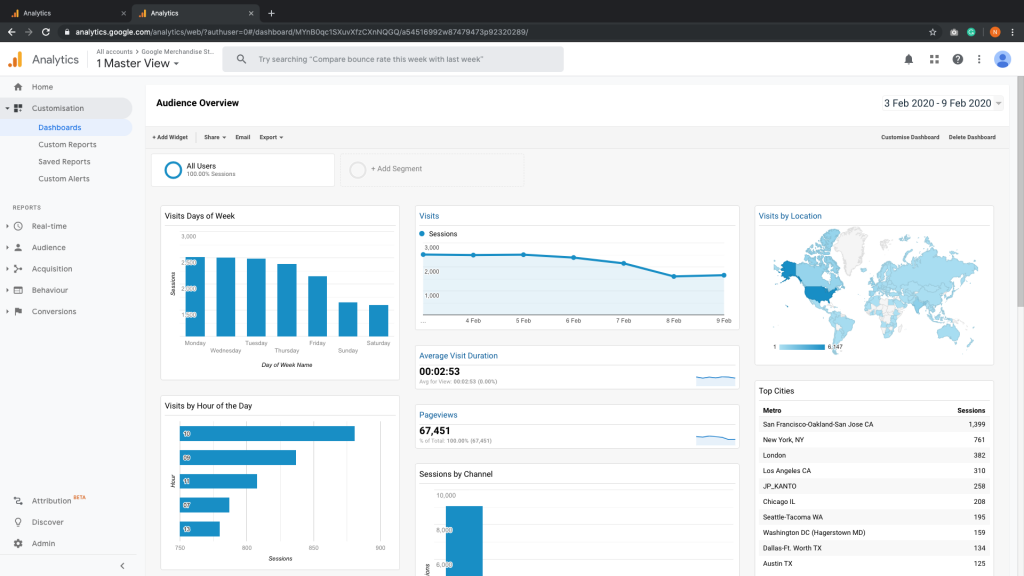 If you don't like the arrangement, you can just drag and drop your widget!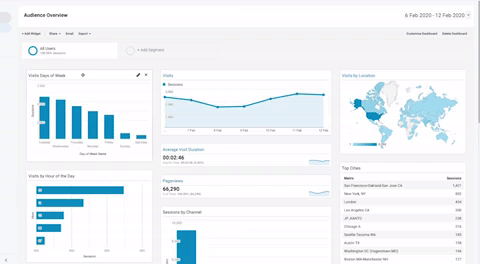 If you want to add some more widget, just click  


Set your own widget and then click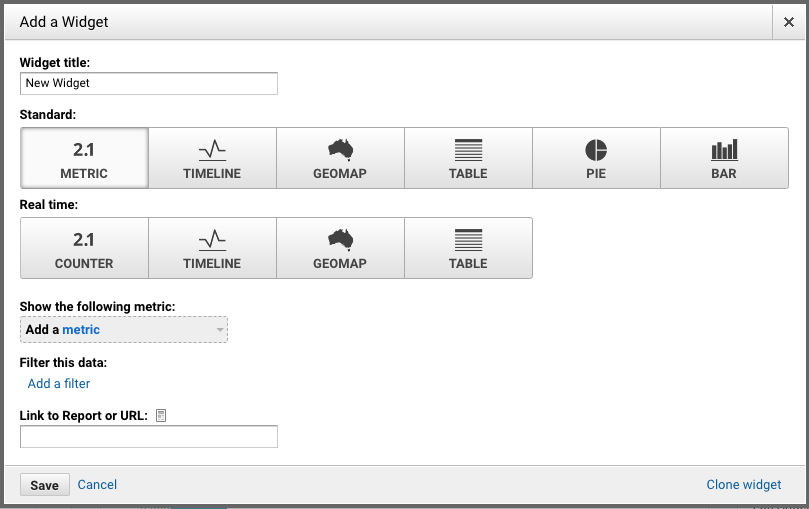 Your new widget will appear at the bottom of other widgets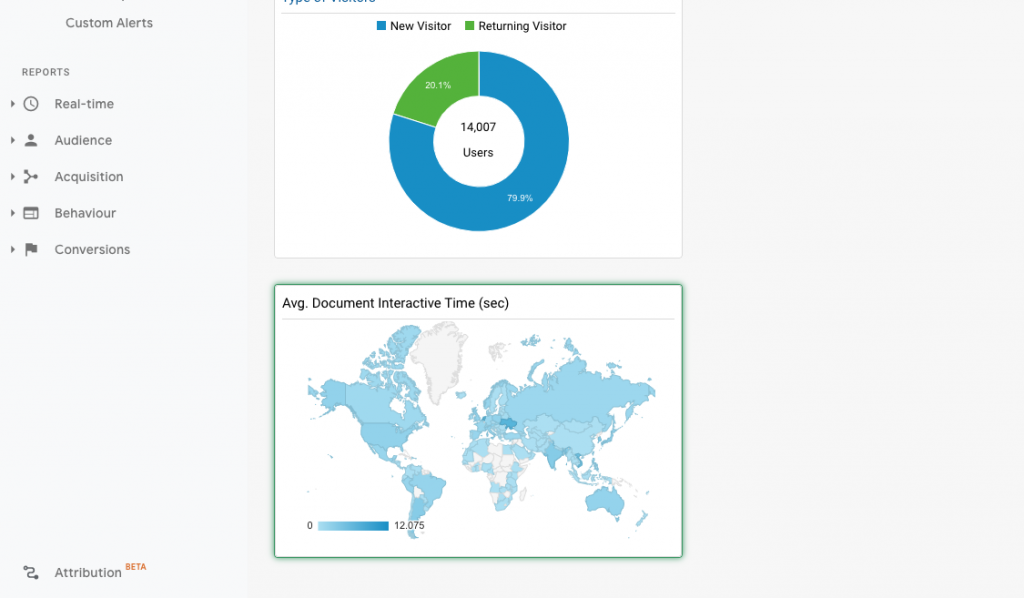 You can click buttons on the top of every widget to reset or delete it.
Click 

 to reset your widget and if you want to delete your widget, you can click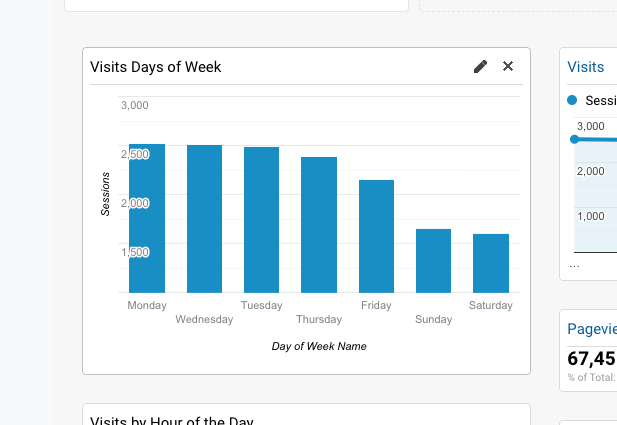 Overall, creating a custom Google Analytics dashboard is easy and make everything easier for you. You can have your important data in your Google Analytics account in a blink of eyes. If you're ready to get serious about customizing Google Analytics dashboards, you can choose any free shared dashboards throughout the web without wasting time start it from scratch.
Follow these steps to customize your own dashboard:
Click   
Click 
Click 
  to get pre-made dashboard
Search your category: 

Choose your prefered dashboard then click 

Select your view:   

Create your dashboard:  

You are now ready to customize your dashboard!

Drag and drop the widget to adjust the arrangement.

Click 

if you want another widget

Click

to reset and

to delete your widget.

 
Use the solution gallery. Start everything from scratch is time-consuming!
Copying dashboard to different views if you are willing to reuse it for your other Google Analytics profiles.
A helpful way to make another very similar widget is cloning your widget which can maintain the settings you have made.