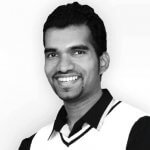 Our Trainer, Sam has been selected to receive JET Award from Joomla! to attend the JandBeyond International Conference (JAB 2016) on 20 – 22 May 2016 at Barcelona, Spain. He is the first community member in Malaysia and the only member in Asia to received JET Award this year.

Sam is selected due to his contributions towards Joomla! community. Besides, there are 8 community members from all over the world were also selected to attend the program. They are from Uganda, Ukraine, Italy, Portugal, USA, Brazil, Argentina and Kenya.

All selected members will receive sponsorship in the forms of airlines ticket, travel and accommodation as per agreed with the organizer.

Sam served as Joomla! community member since 2009 and on 2014 he became the team leader for Joomla! Certification Platform Program.

JET Program is one of the initiatives that was created to support the volunteers and all active community member which contributed their energy and time to improve Joomla!